How do I know if my shoes fit properly?
8th May 2020
You know how the old saying goes. If the shoe fits.. But what happens when it doesn't?
According to a recent study, almost 20% of people in the UK could be walking around in the wrong size shoes. That's ONE in FIVE Brits with some seriously sore toes.
The reasons ranged from unavailability of correct sizing, not having been sized in a number of years through to people just blatantly ignoring their foot size all together and opting for a 'more aesthetic look'.
You may be ignoring the pain in the ball of your left foot when you're wearing your go-to Brown Suede Moccasins to Sunday brunch or that blister that comes up every time you wear your favourite Grey Chelsea Boots thinking "oh I'll just wear more comfortable shoes tomorrow and my feet will recover". Maybe you shouldn't be..
Why is it so important to wear shoes that fit properly? We found out that ill fitting shoes can cause a whole lot more than just foot pain, with doctors and physiotherapists reporting patients coming in with neck pain, back pain, knee pain and even migraines all caused by wearing the wrong sized shoe. You could also be causing some serious long term nerve damage!
The most common reason we found was that people had not been measured in a very long time- with COVID-19 many of us have started shopping exclusively online for our luxury shoes and accessories which means no more trying on shoes in the store.
Then of course there's the whole ordeal of posting something back if it doesn't fit and these days that means hand sanitiser, face masks, queueing up for hours, missed Zoom calls, messages from the boss asking where you've been, coming home, washing your hands, singing happy birthday TWICE, thinking about Boris Johnson whilst doing so, then sitting back down at your desk and wondering why you ever bothered to start with.
So. How can I ensure my shoes fit properly?
Check the space at the end of the shoe. Stand up and make sure there is 3/8" or 1/2" (about the width of your finger) between your longest toe (usually the second toe) and the end of the shoe.
Always stand and walk around in the shoes to see if they are comfortable, fit well, and don't chafe or rub anywhere. Your heel should not slip or slide while walking.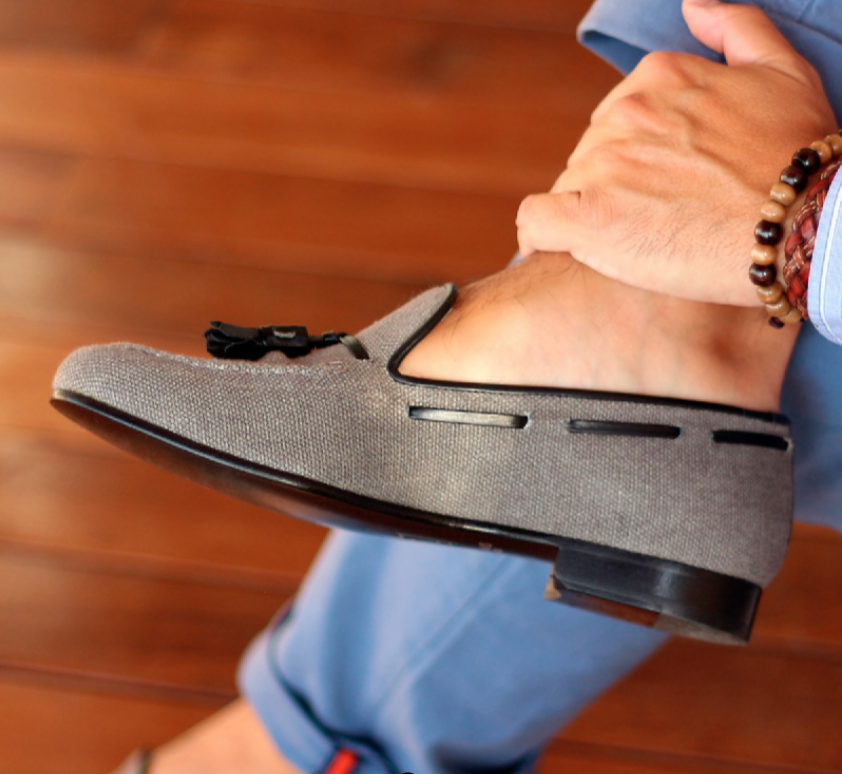 Mens Manor of London Grey Linen Material Black Calf Leather Black Slipper Leather Sole Wellington Slipper Model - 239 GBP
If I'm shopping online, how can I make sure I get the correct fit?
In the past the only real way to measure shoe size was to go into a shoe store to use The Branner Device. But with COVID-19 and busy schedules in 2020, that isn't always possible. Luckily for us, technology has come a long way so, of course "there's an app for that".
We recommend using the Feet Sizr app to get the most accurate foot measurement- the best part is you can do it from the comfort of your own home! Bear in mind, that it is always better to measure in the evening when your feet are fully expanded, so we suggest doing this right before you head off to bed for the evening (shoes off of course). You just need to take 3 pictures of each of your feet, from three different positions. Based on that, the algorithms will generate a very accurate 3D representation of your feet which you can then use to order the perfect custom made to order fit. The app also stores your measurements so you can simply visit any compatible shoe website and FeetSizr will recommend the perfect size for you in that particular brand and style.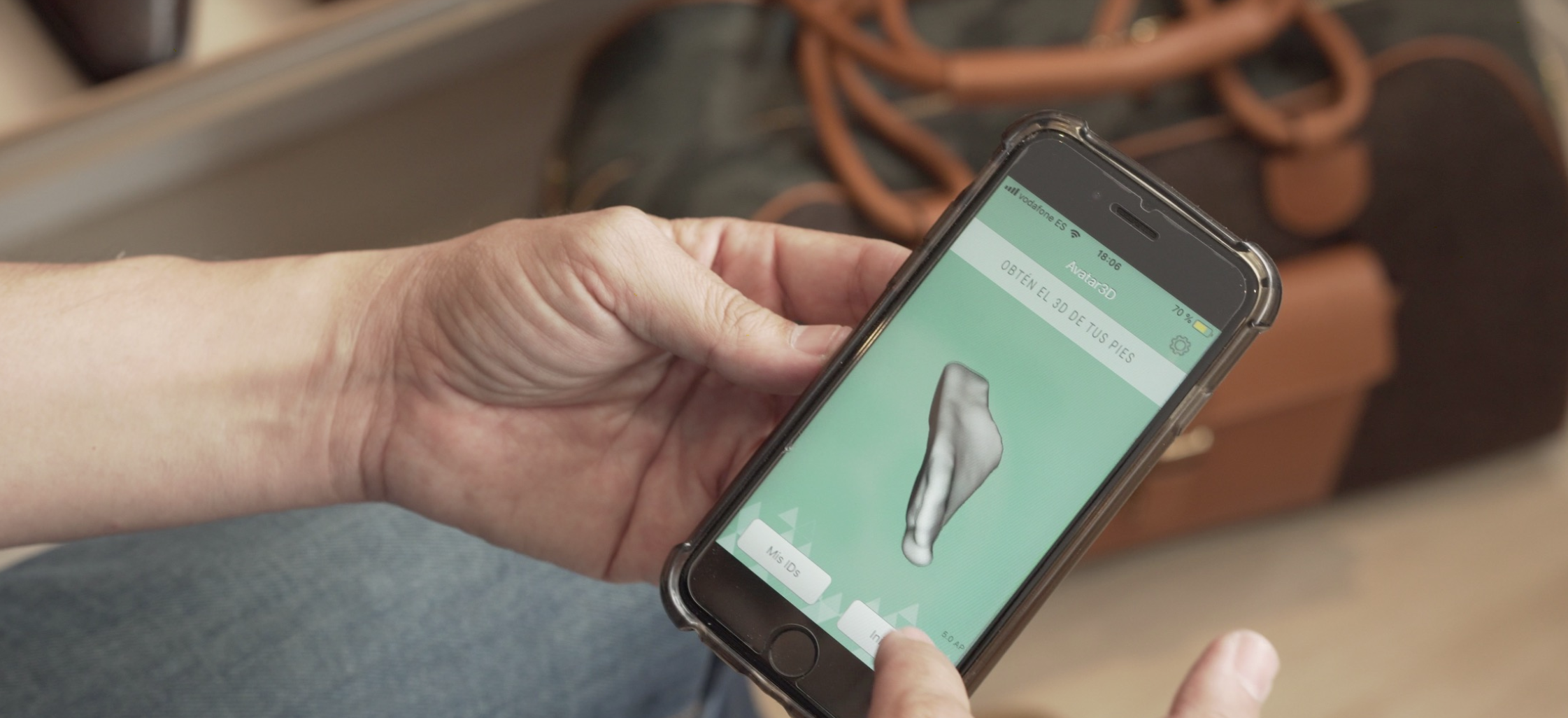 Feetsizr shoe sizing app.
The good news for all of our Manor of London fans is that all of our dress shoe models come in the standard 'D' sizing as well as 'EE' & 'EEE' for a wider, more comfortable fit. We also have half sizing ranging all the way from a Mens UK 4 - UK 16 and Womens UK 2 - 9. So whether you're looking for a brand new shiny pair of jodhpur boots, a formal pair of balmoral boots, weekend away chelsea boots, back to the office double monk strap loafers or a classic black pair of oxfords, we've got you covered!
If you're looking for serious comfort, you can even add a crepe, command, rubber or running sole using the Design Your Own tool on our website to any of our dress shoes too.